Join us Tuesday, March 18, 2014 for an informative and insightful talk by Sandy Shepard of Good Solutions, Inc. from San Rafael, CA. Even if you're not currently involved in contract negotiations, you won't want to miss this one! Sandy has a wealth of information, and is a really nice person as well.
CONTRACTS 101: Contracts govern our work lives. Often we don't realize that in our excitement to close the deal, we are cutting our own throat! What you don't know can hurt you! And, those handshake deals" we often have aren't worth the paper they're written on! In this informal talk, Sandy will touch on some contractual "traps" that often catch the unwary.
SANDRA J. SHEPARD, Esq.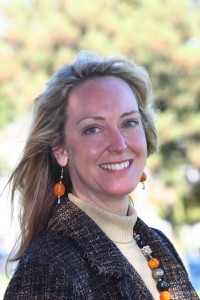 Sandy Shepard is President & Founder of Good Solutions, Inc. a strategic business and transactional legal consulting firm. She has extensive general knowledge and experience in the intricacies of business transactions and a results-oriented business perspective. She knows first-hand how "Legal" can often be the killer of a timely deal. She tries to be approachable enough that her clients seek permission – not forgiveness.
Sandy has been "on the Internet" since 1988; her first publication was as a contributor to the first multimedia business/law book in 1996. She has extensively spoken on the subject since this time; her SWATlaw® series aims to demystify the legal arena for anyone believing a Berlitz course is mandatory for mastering "Legalese."
Sandy's experience includes working in the Business Affairs department at LucasArts Entertainment; as counsel for Mindscape/Broderbund; and legal director for The Learning Company during its $3.5 billion acquisition by Mattel. She has negotiated and drafted hundreds of small to multi-million dollar deals worldwide, including securing licenses from the likes of Tom Clancy, Stephen King, National Geographic, and Beatrix Potter. She left Mattel for the "dot com" arena; as General Counsel to Scene7, she handled all legal aspects of mergers/acquisitions that swelled personnel from 55 to over 350 and was responsible for helping integrate all procedures, personnel and offices nationwide before making a run for an IPO. She ultimately handled Scene7's acquisition by Adobe, and left to form her own law firm and coaching business.
Sandy is a member of the Association for Coaching, a non-profit dedicated to promoting excellence and ethics in coaching, and is a certified business success trainer. Her coaching clients pressed her to put her words to paper, and in 2007 her book Fempowerment: A Guide to Unleashing Your Inner Bond Girl was published by Mollydooker Press, and The Fempowerment Playbook, a compatible workbook, was published in 2010. Her latest book, Passive Income 101: a guide to paying for college without selling your soul, written for a high school/college audience contemplating the merits of attending university, reached #1 in its category on Amazon.com in December.
Sandy is a graduate of the University of California, with a quad-major Masters in International Affairs from George Washington University. After a successful career in the business arena, she obtained her doctor of laws degree cum laude from U.C. Hastings College of The Law, and was a lawyer at a prestigious San Francisco law firm. She also has an Associates degree in sexology, and certificates in advanced bartending, feng shui, authentic movement study & practice, and bodywork. She is working on her nutritionist certification. Sandy has been interviewed on ABC-TV a half-dozen times as a coach and author, honored as a "Woman In Action" by Women's Initiative, and featured in the San Francisco Chronicle both as a legal expert and for pole dancing. She was featured in the coffee table book Fearless Women by MaryAnn Halpin.
Sandy has crewed hot air balloons, and once upon a time was a biplane "batboy" for the Flying Circus Barnstorming Airshow in Bealton, VA. Sandy is an enthusiastic member of several non-profits, including two local land trusts, the Association of Former Intelligence Officers, and the Marines Memorial Association. She has volunteered as a California State Park docent/Civil War re-enacter and baker on Angel Island, and learned organic farming and draft horse training with the Amish. She completed five marathon races in the past year; she has completed numerous triathlons and open water swims (including Alcatraz), and finished the Ironman Triathlon (2.4 mile swim, 112 mile bike, 26.2 mile marathon) in 16:58:51 – last woman over the line, but happy. Way to make ABC-Sports.
Good Solutions® legal and business consulting
1537 Fourth Street, #9
San Rafael CA 94901-2737
415-937.1063 (vox) * sandy@goodsolutions.com
www.linkedin.com/in/sandyshepard/
SWATlaw®: We get in, get it done, get out — you get the glory.